Bank Foreclosure Opportunities
Hotels & Motels for Sale, Property, Land,
Land Development, and Other Investments by A-1 Realty
A-1 REALTY - COMMERCIAL REAL ESTATE INVESTMENTS
Updated -
For questions, click here to send an e-mail to A1- Realty
602 W. Midway Road Fort Pierce, Florida 34982 - U.S.A. - Phone (772) 971-7650 Fax (772) 468-1926
TO THE OWNERS OR SELLERS OF HOTELS, COMMERCIAL INVESTMENT PROPERTY, OR TRIPLE NET PROPERTIES,
ARE YOU THINKING OF SELLING? CALL US TODAY FOR A CONFIDENTIAL BROKER PRICE OPINION.
| Home | Contacts | up to $5,000,000 | 5 to $10,000,000 | 10 to $20,000,000 | Over $20,000,000 |Hotel Real Estate Investment Opportunities
| Gas Station Investments (page 1) | Long Term Triple Net | High-end Development | Residential Properties | High-end Residential |
| Land (Acreage) | Land (Acreage) (page 2) | Land (Acreage) (page 3) | Land (Acreage) (page 4) | Business Opportunities |
| Apartment Buildings | Hotel Management | Joint Ventures | Note Loans | Properties for Lease |
| Mobil Home Parks | Bank Foreclosure Opportunities |
---
Ref# BFO-004
Sold
Foreclosure
Inlet Marina
40 existing slips
Can add 44 additional slips
84 slips total
12 apartments with huge manager's suite
10,000 sf of Apts
5,000 sf building/convenience store
15,000 sf total
ASKING PRICE $2.5 Million, bank needs to sell
<![if !vml]>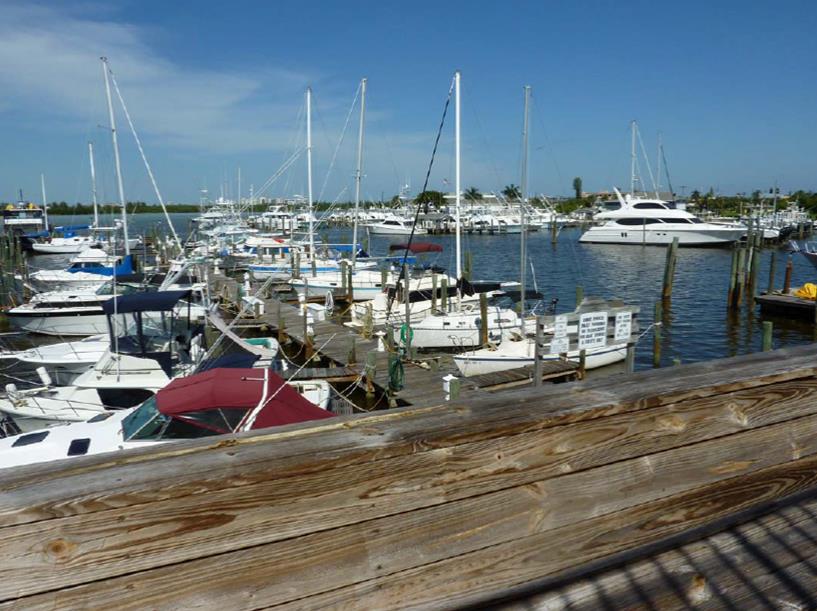 <![endif]>
---
Ref# BFO-003
Investment Opportunity
Bank Foreclosure
Marina Southeast Florida
36 Acre Marina
Click on picture for larger view

Submerged lands are owned
Over 300 slips with Railroad Access
DRI Approval to add an additional 132 slips
Click on picture for larger view

Click on picture for larger view
Largest Marina from Daytona Beach to Palm Beach
Last recorded sale was for $30M in 2005
Asset Net Income estimated to be $1.2 Million for the year 2011
Click on picture for larger view

On the Intracoastal – protected by a rock, jetty cove
5 minutes to the Atlantic Ocean; No fixed bridges
Lender Owned: Bank foreclosed on a $28 Million Loan
Asking Price $16 Million
Click on picture for larger view

For more information and a Confidentiality Agreement, please contact
Chris (CW) Underhill | Real Estate Investment Brokerage
---
Ref# BFO-002
Bank Foreclosure Opportunities
SOLD
26 units in SE (Saint Lucie County) Florida
Asking $249,900

Click on image for larger view
21 Small bay warehouses. One has two offices.4 apartments. 4 BR 2.5 BA house in the rear of the property. Work needed but superb opportunity to add value/lots of upside potential for a hands on investor or have a on-site live in manager.
Also Offered Through the Same Bank
---
Ref# BFO-001
SOLD
Nine unit Foreclosure in SE (Saint Lucie County) Florida
Currently Bringing in $4,450 per month
Bank is asking $279,000, bring offers
Price reduced to $249,000 bank wants offers!
---
Long Term Triple Net Investment Properties, Gas Stations and Convenience store / Gas Station combos.

Sellers - Looking to sell ?
Call us
Southeastern I-95 Corridor Specialists
No other company has a larger buyer data base than us !
NETTING SELLER'S MORE
MONEY FOR THEIR PROPERTIES.
Hotel / Motel and Commercial Real Estate Brokerage
Need help with financing ?
Call us, We place commercial loans ! !
* OFFERS ARE ENCOURAGED *
** A-1 REALTY ARE TRANSACTIONAL BROKERS **

| Home | Contacts | up to $5,000,000 | 5 to $10,000,000 | 10 to $20,000,000 | Over $20,000,000 |Hotel Real Estate Investment Opportunities
| Gas Station Investments (page 1) | Long Term Triple Net | High-end Development | Residential Properties | High-end Residential |
| Land (Acreage) | Land (Acreage) (page 2) | Land (Acreage) (page 3) | Land (Acreage) (page 4) | Business Opportunities |
| Apartment Buildings | Hotel Management | Joint Ventures | Note Loans | Properties for Lease |
| Mobil Home Parks | Bank Foreclosure Opportunities |

"This site may contain links to other sites. These links are not necessarily endorsements by this site."
The gifs, images, and content displayed on this page are believed to be in the public domain.
If you see a file or image that you feel should not be displayed there for any reason,
please send email, and the file in question will be removed immediately.
This site would not intentionally infringe on any copyright.
For questions about this page contact SPTreece
Copyright © A-1 Realty 1999-2014
Hotels & Motels for Sale, Property, Land,
Land Development, and Other Investments by A-1 Realty
A-1 REALTY - COMMERCIAL REAL ESTATE INVESTMENTS
Joint Ventures And Joint Venture Partners Wanted, Hotel management, A1- Realty specializes in Florida hotels for sale, Florida motels for sale, motels, hotels, inns, FL hotels for sale, FL motels for sale, FL water frontage, Florida land, Florida real estate, investments property, gas station investments, gas stations, service stations, high-end residential properties, land, long term triple net property, triple net property, NNN, triple net properties, ocean development properties, ocean front, ocean property, port saint Lucie homes, real estate, real estate agent, residential, resort investments, resorts opportunities, rooms, treasure coast, water access, Waterfront Lots, Waterfront property, acreage, ranch, ranches, businesses for sale, Residential Acreage, commercial real estate, and development land for sale